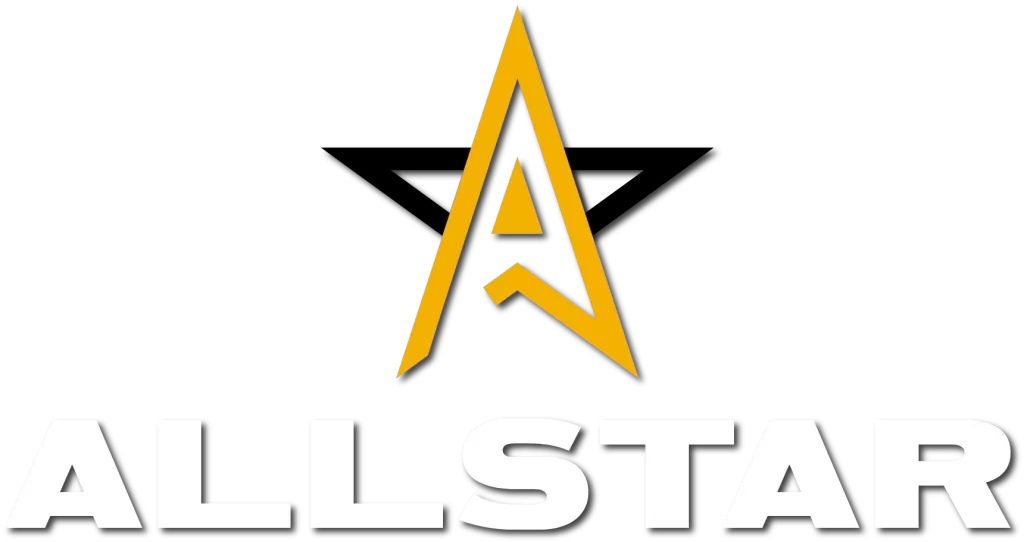 You're here because you've found yourself with a chimney problem. Our technicians will come to your home and perform a tailored service just for you so your chimney problem can be a thing of the past.
Allstar Chimney Sweep Wetumpka
Allstar Chimney Sweep Wetumpka takes great pride in being the trusted local chimney sweep service for Wetumpka. With over 30 years of extensive experience, Allstar Chimney Sweep in Wetumpka, Alabama, stands as the premier destination for all your chimney and fireplace needs. Recognizing the paramount importance of your family's safety and the well-being of your home, we approach our work with unwavering dedication and seriousness.
Our skilled technicians utilize top-of-the-line equipment to ensure that your chimney and fireplace not only maintain their best appearance but also operate optimally. From thorough chimney inspections to repairs, installations, and more, our knowledgeable team is wholly committed to delivering exceptional customer service at honest and affordable prices. Your safety and satisfaction are our primary concerns. Contact the professionals at Allstar Chimney Sweep Wetumpka today to schedule an inspection!
Positioned at the pinnacle of your home, your chimney is the most exposed part, vulnerable to elements such as wind, rain, tornados, and hurricanes. Without proper protection, it can become an entry point for leaves, debris, and even animals. Such vulnerabilities can lead to water damage not only to your chimney but also to other parts of your home. This could result in mold growth, respiratory issues, and damage to your ceilings and walls. Ignoring these issues could even turn a subsequent fireplace fire into a significant hazard for your home and your well-being.
You no longer need to live with uncertainties about your chimney. Allstar Chimney Sweep Wetumpka proudly offers same-day availability, enabling you to regain peace of mind and ensure the safety of your home. Reach out to us today, and let us help you restore your confidence in your chimney and ensure the security of your home.
Commonly Requested Services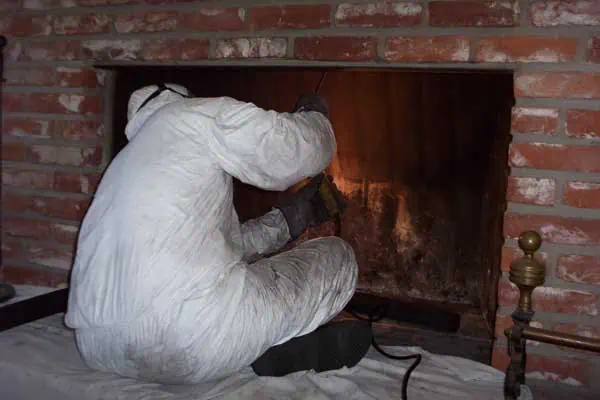 Chimney Sweep
Chimney sweeps are vital to the lifespan of your chimney and in promoting safety in your home as a whole. A sweep removes soot and creosote to help you avoid the devastating result of a chimney or house fire. They also offer the great benefit of providing the technician performing the sweep with the opportunity to complete an inspection on your fireplace and chimney to make sure other safety measures are also in place.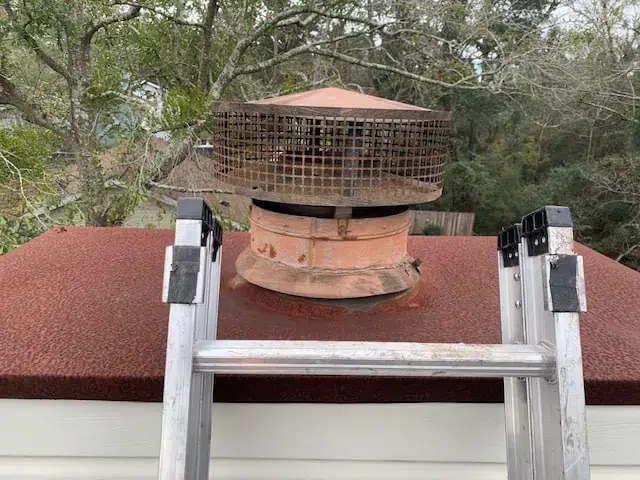 Chimney Repair
No one should be in need of a masonry repair and be faced with a long drawn-out process. Allstar proudly offers a two-step process in masonry repairs. Step one consists of you getting your initial inspection. Step two consists of the technicians coming right back to your home to complete your specialized repair plan. A huge part of our mission is to provide quality repairs while also using the opportunity to involve and educate our customers.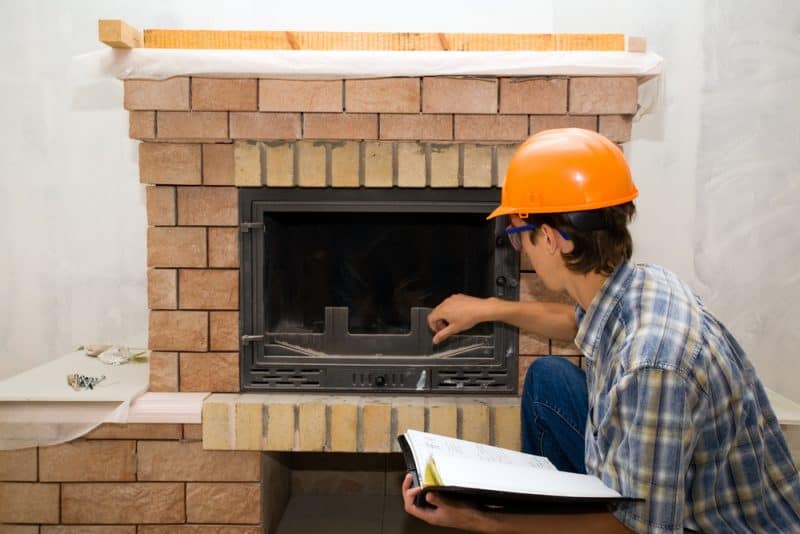 Chimney Inspection
All people do not get inspections for the same reasons. Some people are experiencing issues such as water leaks or foul smells while others may be in the process of buying, selling, or renovating their homes. Whatever the reason is that you're seeking an inspection, Allstar has you covered. With over 30 years of experience, Allstar has created an inspection process that will include a survey of each aspect of your chimney.
What to Expect During a Chimney Inspection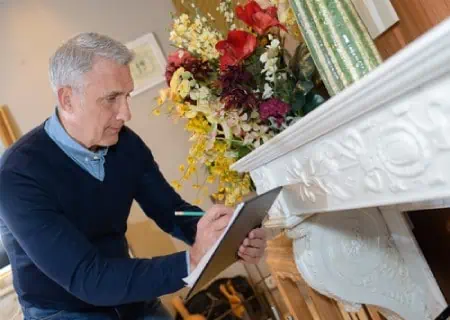 Your home embodies a sense of coziness and pride, and your fireplace should seamlessly contribute to this ambiance. Fireplaces provide warmth and comfort during the autumn and winter seasons by hosting an open fire. Much like any other aspect of your residence, your chimney and fireplace system require consistent upkeep. Regular maintenance ensures the proper and secure operation of the chimney and fireplace system.
Engaging in sweeping and inspections plays a crucial role in uncovering the hidden intricacies of the chimney system. Through these processes, necessary repairs, the removal of blockages, and the identification of potentially flammable materials are brought to light. However, this prompts a few questions that need addressing.
The Three Levels of Chimney Inspections
Level 1:
A Level 1 chimney inspection stands as the fundamental and standard assessment. During this examination, a chimney technician meticulously inspects the chimney to confirm the absence of any structural problems, blockages, or harm to the chimney system. This scrutiny encompasses the readily accessible regions of the chimney's exterior, interior, and the connections within. The Level 1 inspection is carried out without the necessity of specialized tools.
Level 2:
Level 2 inspections become necessary when alterations take place within the chimney system. These alterations encompass modifications in fuel type, alterations in the flue's shape or material (including lining), as well as the addition or replacement of an appliance. Furthermore, when selling or transferring a property, a Level 2 inspection becomes obligatory. Instances such as malfunctions and damages arising from external factors like severe weather or building and chimney fires also warrant a Level 2 inspection.
Conducting a Level 2 inspection doesn't require specialized tools. Nevertheless, it entails an internal visual assessment carried out using methods like video scanning or other suitable means.
Level 3:
Should a Level 1 or Level 2 inspection unveil concealed hazards, the necessity for a Level 3 inspection arises. A Level 3 inspection entails the utilization of specialized tools and might entail the removal of certain portions of the building or chimney to access areas of concern.
Annual inspections play a pivotal role in ensuring the optimal functioning of your chimney system.
Seeking a thorough sweep and inspection? Your search ends here with Allstar Chimney Sweep, where we offer exceptional service and expertise.
Servicing your chimney does not have to be hard for you. Allstar is here to help you get rid of the stress of maintaining your fireplace and chimney.
You've finally found the right people to satisfy all your chimney and fireplace needs, contact us now!

Facebook
Join our Facebook to stay up to date on the latest news
Instagram
Join our Instagram to stay up to date on the latest news