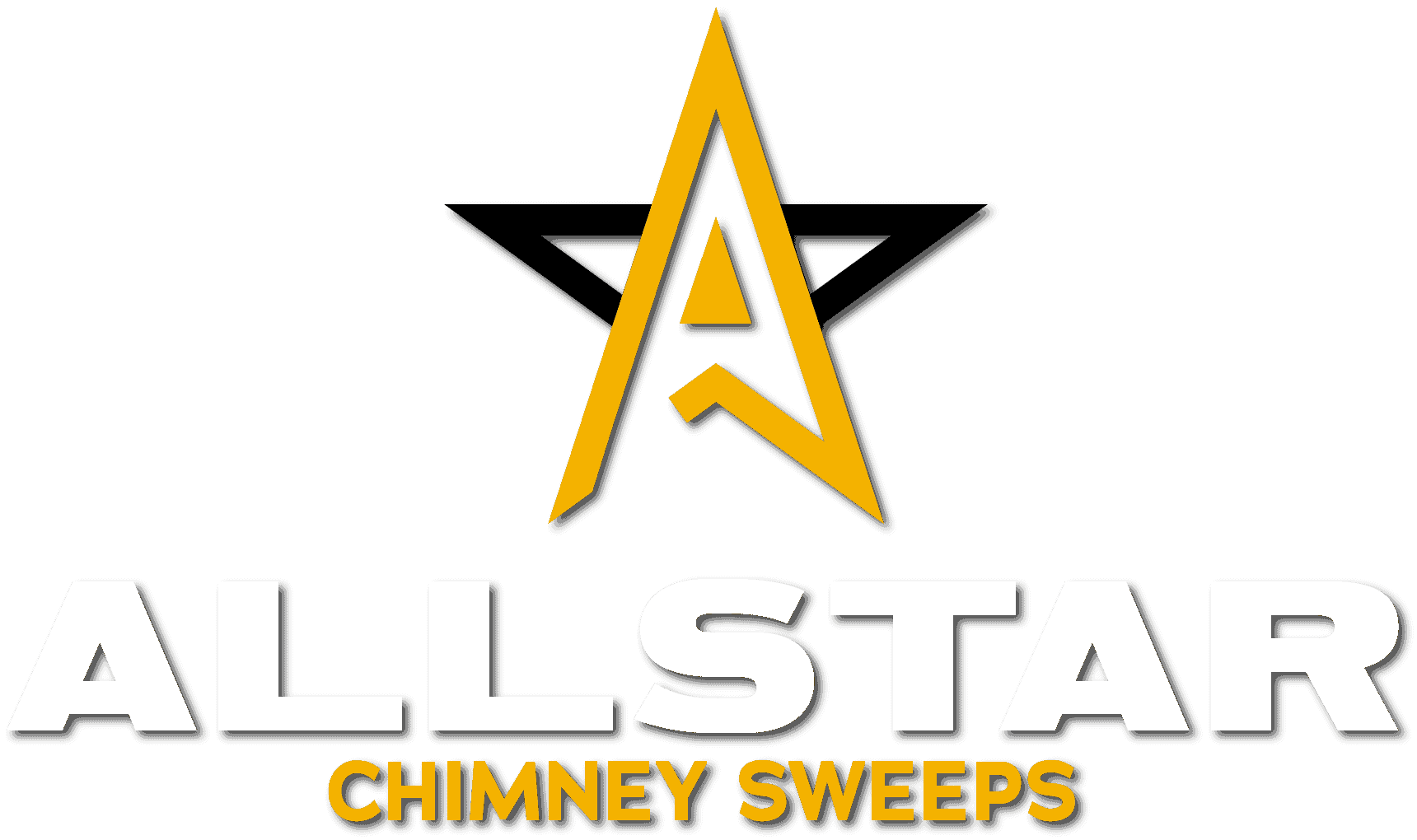 Chimney Sweep Birmingham,
(205) 985-6770
Allstar Chimney Sweep Birmingham – About us
Allstar Chimney Sweep Birmingham is ready to service all your chimney and fireplace needs. For any questions you have, get in touch with us by calling 205-985-6770 or visit our contact page! We're looking forward to helping in any way we can and becoming your chimney sweep Birmingham near me.
The Allstar Team strives to provide industry-leading precision. Our mission is to build a relationship with the people we serve because we want to have the privilege of being your chimney sweep. So we'll do what it takes to exceed your expectations and provide the best service offered by any chimney sweep in Birmingham. We understand that you want to know what's going on, and we'll make sure you're always kept updated. Let us solve all your chimney problems.
At Allstar Chimney Sweep Birmingham, we know the importance of chimney and fireplace maintenance. Fireplaces and chimneys are dangerous when not properly maintained. Thus, our professional chimney sweeps give you top-quality safety inspections and service to lower that risk. In addition to serving the great city of Birmingham, we also service Hoover, Bessemer, Vestavia Hills, Gardendale, Fairfield, and Fultondale. We enjoy helping others in the Birmingham area and hope to see you too.
The Benefits of A Lock-Top Damper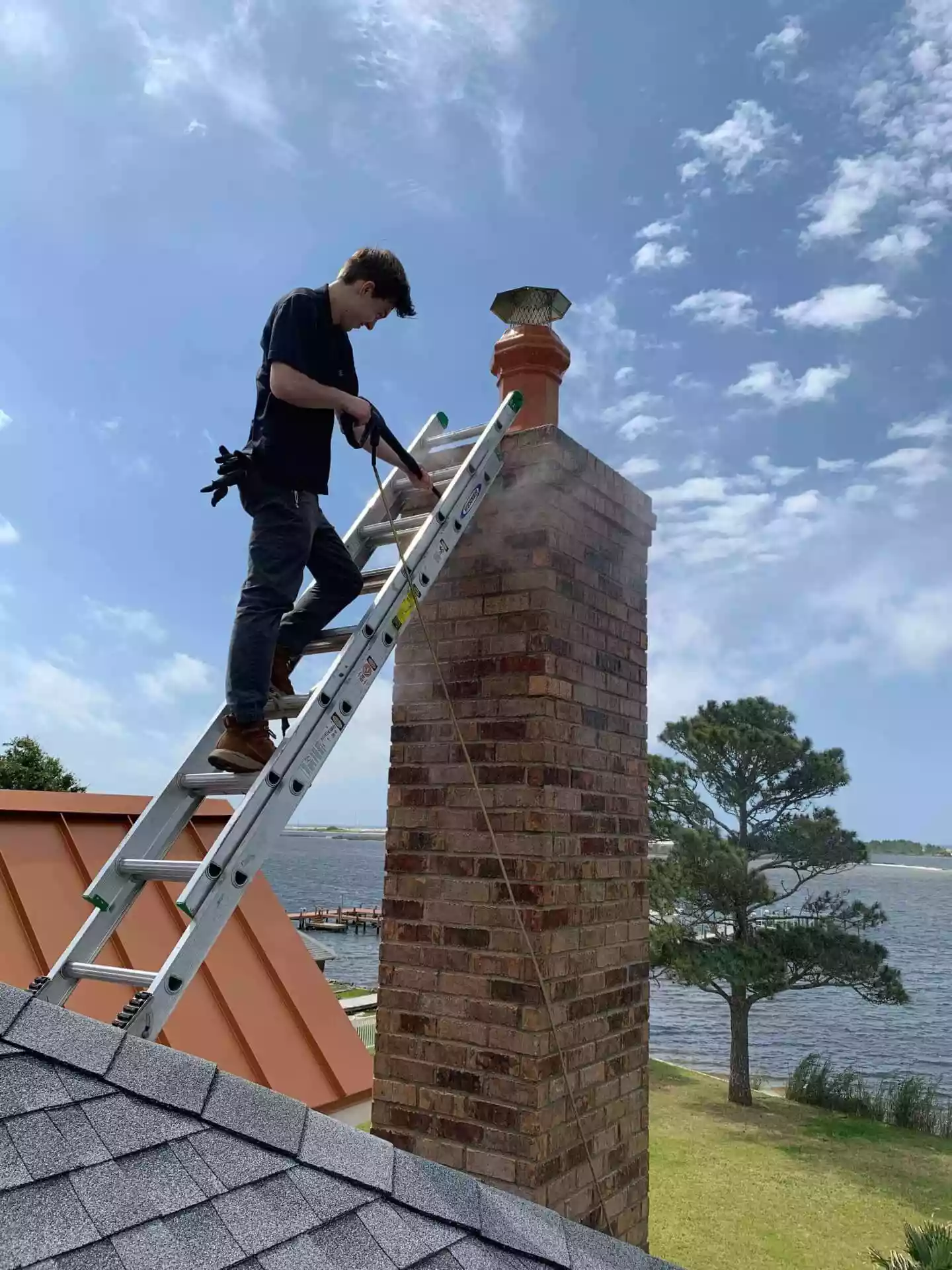 So what exactly is a damper?
A fireplace damper is normally located at least 8 inches above the firebox opening. The damper acts as a door separating the chimney and the inside of your home, allowing the smoke to exit when open. When the damper is closed, it prevents downdrafts from entering your home.
Are you aware of what kind of damper you have on your chimney? If not, it is worth it to find out because your leaky throat damper could be costing you hundreds of dollars a year in energy loss. Read more below to find out why and what you can do to prevent this.
The Problems with Traditional Throat Dampers
Traditional dampers were designed for times when energy was not nearly as expensive as today. These throat dampers cause several problems because they are made completely out of metal. Throat dampers are sealed by metal to metal closure, which allows hot and cold air to leak through. Due to this inefficient seal, your air conditioner may need to work harder and longer to get to the temperature you have set and that can run up your utility bill. Allowing air into your chimney also interferes with the temperature of your flue liner which makes starting a fire difficult because of the cold air rushing down the liner. The air can then push smoke and ash into your home, and no one wants that! Traditional dampers also add no protection from outside debris entering the throat of your chimney. Any blockages or clogs can cause smoke and dangerous gases to enter your home.
The Advantages of A Lock-Top Damper
Lock-Top dampers use a silicone rubber gasket for a perfect seal that allows no air to seep through.  These dampers block rain from entering your chimney as well, so you do not have to worry about any corrosion is your flue liners or chimney throat.  Adding this damper greatly extends the life of your chimney and increases its effectiveness. By being placed on the top of your chimney, these dampers also add protection against debris and any pesky critters that try to burrow in your warm and homey chimney. Not only do Lock-Top dampers save you money on your utility bill, but they also prevent future damages that can come from only having a traditional throat damper installed. So, say yes to saving energy and money by calling your top-rated local chimney sweep company to come to inspect your chimney and install one of the best energy-saving fireplace dampers the market as to offer!
What To Do In Birmingham
Birmingham is packed full of fun things to do, and cool places to go. So if you're new to the area, or just looking for fun ideas in the Birmingham area, check out the cool locations below.
Vulcan Park and Museum
Vulcan, Birmingham Alabama's colossal statue is the world's largest cast-iron statue and is considered one of the most memorable works of civic art in the United States. Designed by Italian artist Giuseppe Moretti and cast from local iron in 1904, Vulcan has overlooked Alabama's largest city from atop Red Mountain since the 1930s.
Birmingham Botanical Gardens
Friends of Birmingham Botanical Gardens seeks to protect, nurture, and share the wonders of Birmingham Botanical Gardens. We are dedicated to serving the Gardens, serving the community, serving our visitors, and inspiring a passion for plants, gardens, and the environment.
Sloss Furnaces National Historic Landmark
Sloss Furnaces was once the largest manufacturer of pig iron in the world. It stands today just as it did in the late 19th century — a monument to the Industrial Revolution. With its web of pipes and towering stoves, this unique National Historic Landmark provides visitors a glimpse into Birmingham's rich industrial heritage. It stands with pride and is a symbol of where the "Magic" began for Birmingham.
What Exactly do we do so Well?
So you are looking to get your chimney swept… What exactly should you expect? A huge mess? A two-hour drag? Something quick and easy that you don't have to pay too much mind?
The Visit
Likely the sweep will first come to check and prepare the area for sweeping. They they proceed to clean out the chimney of any residue left from use, as well as water and possibly animal debris. Then a quick and procedure primarily based on inspecting the chimney for any issues before informing the customer of any repairs they may need done.
The average chimney sweep should take around an hour, though a longer slot may be scheduled just in case something goes wrong or the chimney just needs that extra time to get cleaned out. When the visit is done however, everything should be cleaned up and you should not be able to even tell that a chimney sweep was there.
The Tools of the Trade
Sadly there is likely to be a mess if you use your chimney and only get it swept once per year. However, there should not be too much worry about your hand as the sweepers likely will come with a vacuum on hand to get up anything that falls loose.
As for what will be falling, likely soot and tar, often time creosote, as the sweep goes and brushes it out, the sweepers use metal bristled brushes attached to long rods to scrap the settlement off the inner walls. They will also be outfitted in gloves, goggles, and masks to protect themselves from soot and ash.
The sweeps also will have some actual technology on them. While the brushes may be motorized, it can be hard to get a good look into a chimney with just the human body. So they may bring cameras and other inspection equipment to check for weathering, leaks, or any obstructions within the chimney.
They likely will also bring mats to put down so as not to stain any carpet. This is just for the customer's satisfaction and to help ease cleaning as some of the stuff scrapped out that lands in the fireplace may be toxic.
The Obstacles
There are many things a chimney sweep may find and many ways they may go about the sweep. Some go up from the flue and others down from the access, with the primary goal just being to clean those bits of any residue or grime that may have settled upon them.
They are also trained to handle animals, who often find chimneys an ideal location due to being protected from the elements, dark, closed off, and usually quiet. The sweepers will be able to remove these animals safely and dissuade them from returning.
While not the primary goal, a sweeper will also inspect the entire chimney for any engineering needs. They may not have the tools on hand to address the issues—especially if the problem is due to water damage—but will inform you of anything they find and how it is best dealt with. This can range from just needing a part replaced or a new lining to rebuilding a massive chunk of the chimney.
Sootmaster's Promise
We at Sootmaster offer full sweeps, as well as inspections, repairs, and installations. So if you get a sweep and they identify anything wrong. It's a simple as booking another appointment. Yyou can trust us to come back later and fix it at your nearest convenience.
Testimonials & Accreditors
They were able to help my mom out with her fireplace, she needed the heat for the winter and was very thankful.
"I had a rain cap added to my mother's house. The technician was on time, courteous and very helpful. It's something we should have had done long ago with all of the rain we get here."
"Blew my repair out of the water! They hit every detail and had a great attitude while working. I love seeing a company that is passionate about the work they do and this company is!"
Professional Chimney Services
Providing quality service for over 30 years

Chimney Sweeping
Our chimney technicians are experts when it comes to cleaning your chimney. We remove hazards such as soot and creosote, ensuring your fireplace is clean and ready to burn.
Chimney and Fireplace Inspections
At Allstar Chimney Sweep Jacksonville, chimney safety is a priority. We perform comprehensive inspections so you can enjoy your fireplace system with peace of mind. 

Masonry Repair
Damaged masonry is an eyesore, but it is also dangerous. Our chimney technicians are skilled in repairing masonry chimneys and ensuring your chimney system is safe to use.

Waterproofing Service
Water can do major damage to your chimney. We use top quality industry products to protect your chimney from mold, rust, and masonry damage.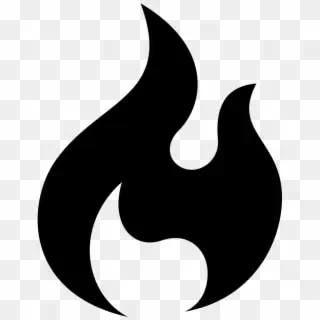 Fireplace Installations
Is your home missing that warm, cozy fireplace you've been dreaming of? Allstar can make your fireplace wishes come true with expert design and installation.

Chimney Animal Removal
Raccoons, bats, birds and other animals sometimes make their homes in chimneys. We safely and humanely remove unwanted guests from your chimney.
Contact AllStar Chimney Sweep

Facebook
Join our Facebook to stay up to date on the latest news
Instagram
Join our Instagram to stay up to date on the latest news