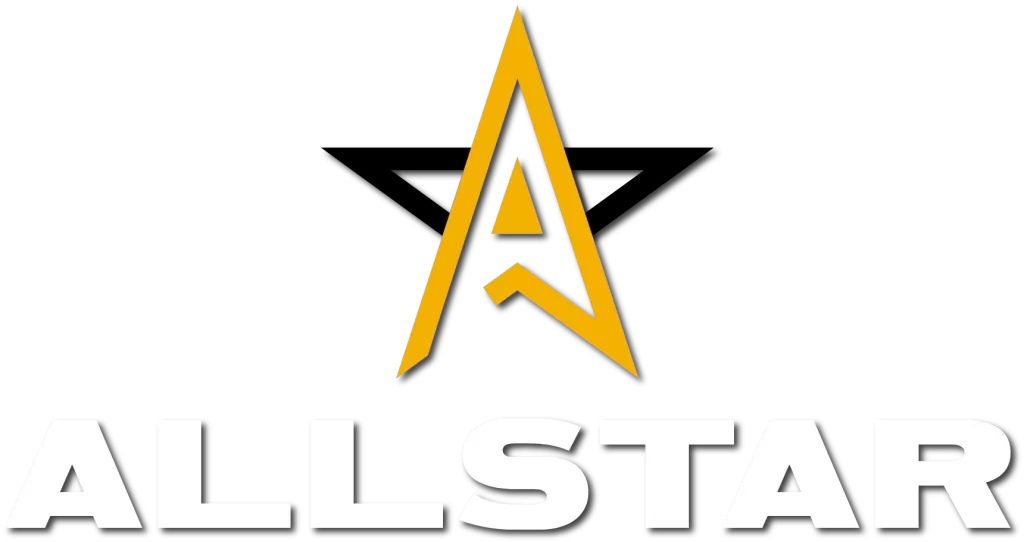 Chimney Sweep Panama City
You're here because you've found yourself with a chimney problem. Our technicians will come to your home and perform a tailored service just for you so your chimney problem can be a thing of the past.
Allstar Chimney Sweep Panama City
Allstar Chimney Sweep takes immense pride in its service to the residents of Panama City, Florida, delivering exceptional chimney services for over three decades. As dedicated chimney experts, our foremost commitment lies in assuring your safety and contentment concerning your fireplace and chimney.
The highly skilled technicians at Allstar Chimney Sweep in Panama City, Florida, employ cutting-edge equipment to not only enhance the aesthetics of your chimney and fireplace but also optimize their performance. From comprehensive inspections and dependable repairs to effective waterproofing, humane animal removal, and seamless installations, our adept team is resolute in offering unparalleled customer service at transparent and reasonable rates. Your safety and peace of mind are paramount to us. Book an inspection with the professionals at Allstar today!
Residing in Florida, we're accustomed to basking in the year-round sun. Yet, with the advent of winter, the desire to utilize fireplaces for warmth arises, accompanied by concerns over their safety. At Allstar Chimney Sweep in Panama City, we're here to address these apprehensions and furnish you with a secure and enjoyable fireplace experience.
Encompassing a comprehensive array of services, such as inspections, sweeps, repairs, waterproofing, animal removal, and installations, we take pride in being the premier full-service chimney provider in the region. Understanding that each individual's needs differ, we're dedicated to providing tailored solutions that align with your specific requirements. At Allstar Chimney Sweep in Panama City, Florida, safety consistently takes precedence, with our aim directed at helping you actualize your fireplace and chimney aspirations.
Commencing the journey is uncomplicated. Simply contact us via phone or submit an online request to arrange an appointment. Our committed technicians will promptly arrive at your residence, poised to conduct a meticulous multi-point inspection. Upon conclusion, they'll furnish you with an all-encompassing condition report, outlining any necessary maintenance or repair steps. We simplify the process, making it hassle-free. Whether you're inclined to elevate your chimney and fireplace or are simply focused on upholding their structural integrity and alignment with safety standards, Allstar is at your service.
Delay no more. Reach out today, for Allstar Chimney Sweep in Panama City, Florida, boasts ready technicians eager to assist you in fulfilling your chimney aspirations and fortifying your home's safety. Entrust us to deliver exceptional service and expertise you can rely on.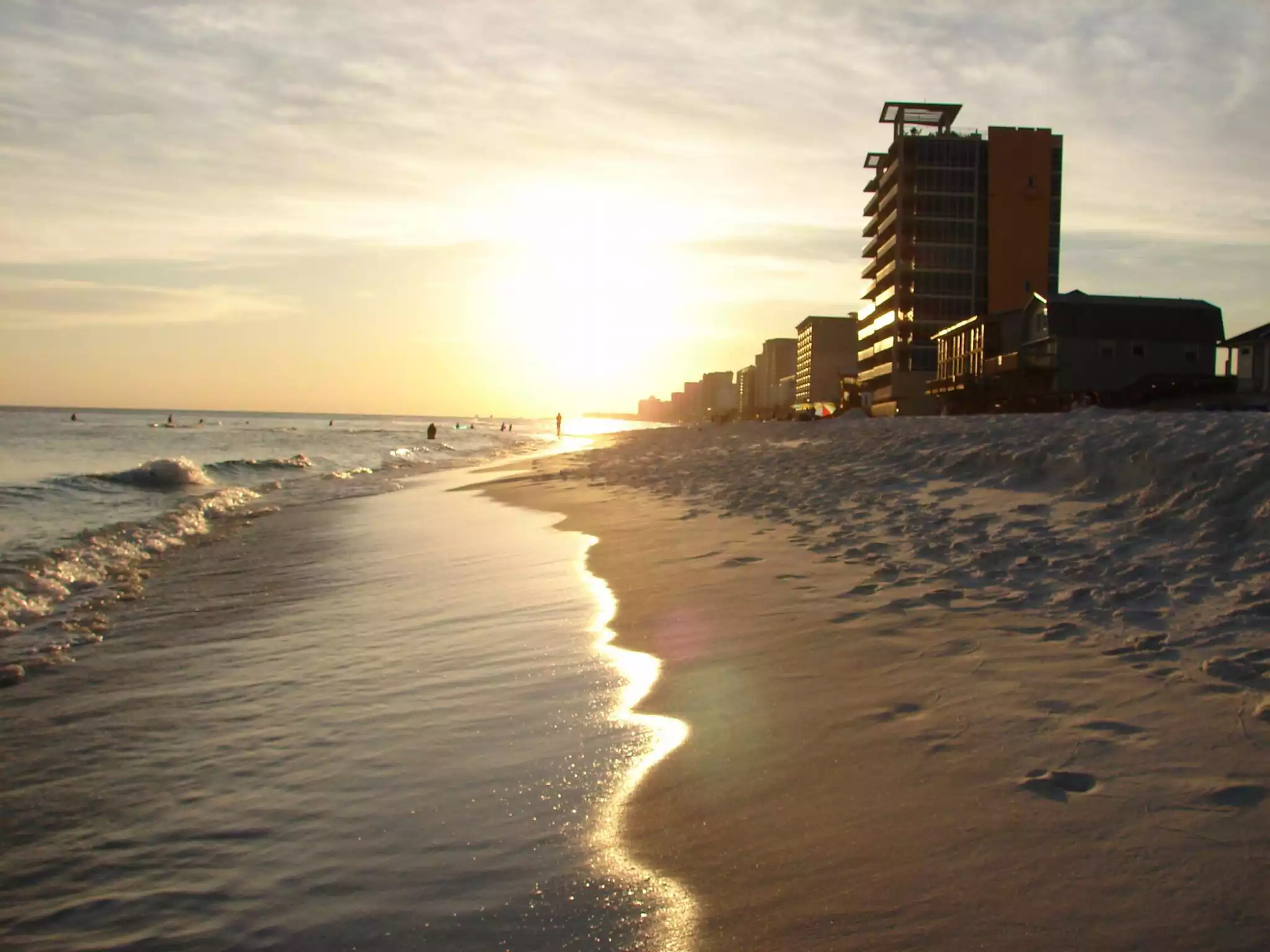 Commonly Requested Services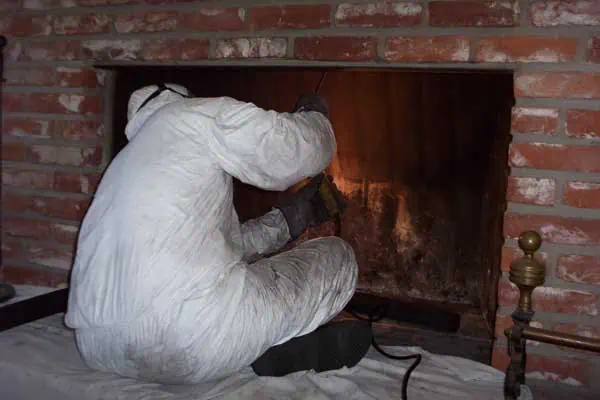 Chimney Sweep
Chimney sweeps are vital to the lifespan of your chimney and in promoting safety in your home as a whole. A sweep removes soot and creosote to help you avoid the devastating result of a chimney or house fire. They also offer the great benefit of providing the technician performing the sweep with the opportunity to complete an inspection on your fireplace and chimney to make sure other safety measures are also in place.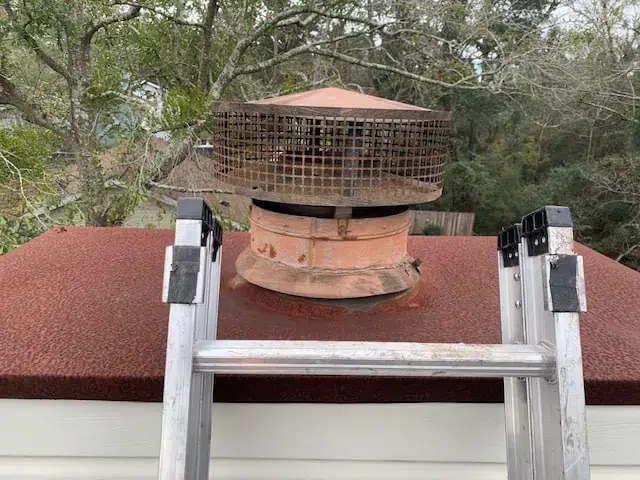 Chimney Repair
No one should be in need of a masonry repair and be faced with a long drawn-out process. Allstar proudly offers a two-step process in masonry repairs. Step one consists of you getting your initial inspection. Step two consists of the technicians coming right back to your home to complete your specialized repair plan. A huge part of our mission is to provide quality repairs while also using the opportunity to involve and educate our customers.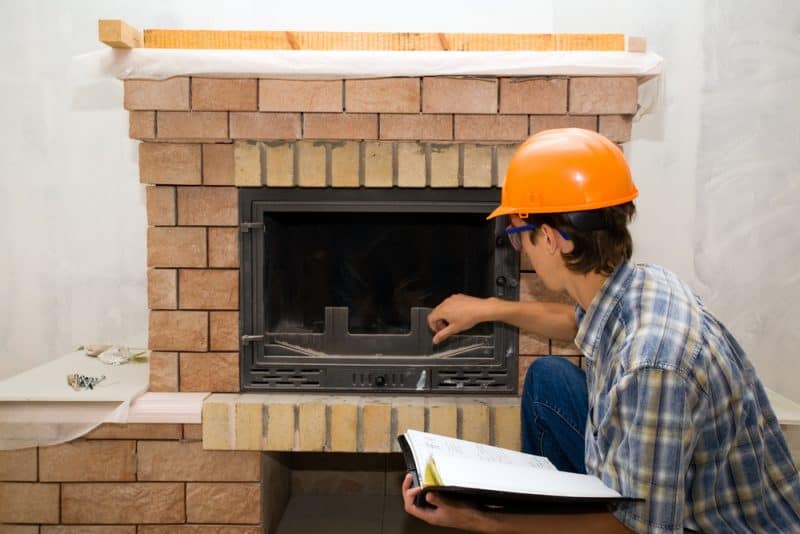 Chimney Inspection
All people do not get inspections for the same reasons. Some people are experiencing issues such as water leaks or foul smells while others may be in the process of buying, selling, or renovating their homes. Whatever the reason is that you're seeking an inspection, Allstar has you covered. With over 30 years of experience, Allstar has created an inspection process that will include a survey of each aspect of your chimney.
What Is That Strange Smell?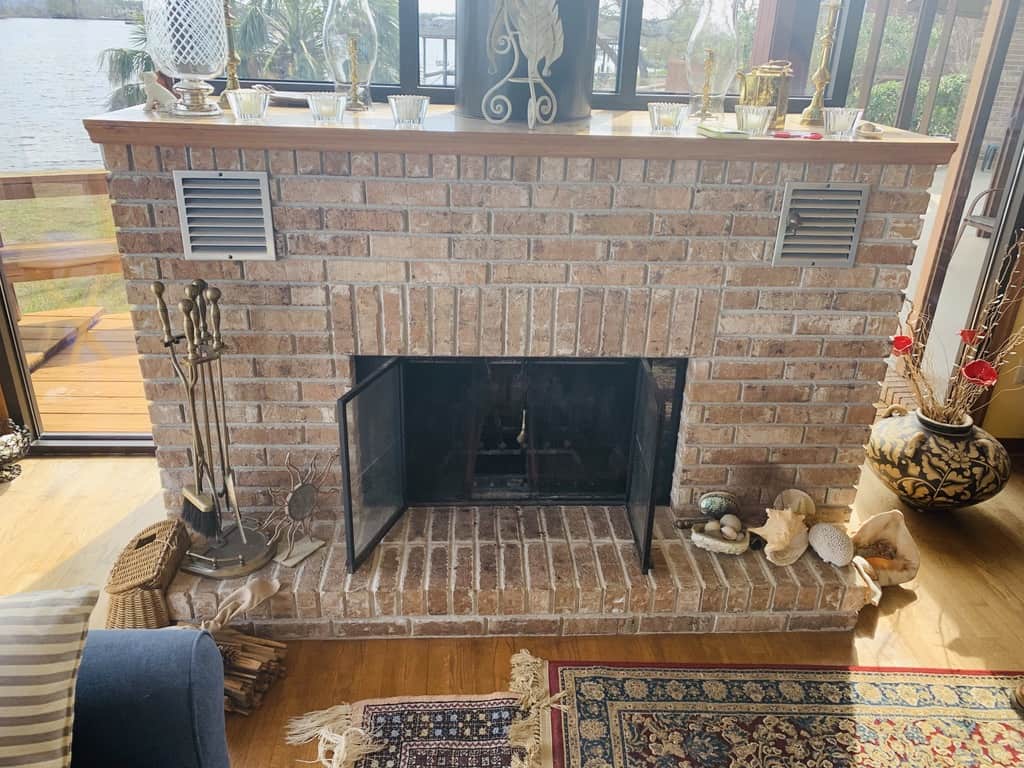 As the temperatures climb during the spring and summer, the presence of disagreeable and overwhelming odors becomes impossible to overlook. A prevalent source of these odors often stems from a neglected chimney. The buildup of creosote or soot within the chimney flue not only escalates the risk of fire hazards but also gives rise to unappealing scents. To confront this issue head-on, it's imperative to grasp the origins and effective methods of eradicating these undesirable aromas.
The main offenders responsible for chimney odors are creosote and soot. Creosote, akin to a sticky and tar-like substance, takes form when wood or fossil fuels are combusted. Gradually, it accrues on the chimney walls and emits a potent, pungent aroma. Conversely, soot constitutes the black and powdery residue that remains post-combustion. Without proper cleansing, its accumulation contributes to displeasing odors.
To expel the unsavory fragrance from your chimney, an exhaustive cleaning regimen is essential. It is strongly recommended to enlist the services of a proficient chimney sweep who possesses the know-how and specialized tools necessary to efficiently eliminate creosote and soot buildup. During this cleansing process, the chimney sweep employs brushes, vacuum equipment, and other techniques to ensure the complete elimination of all deposits from the flue. This not only eradicates the source of the odor but also diminishes the peril of chimney fires.
In conjunction with routine chimney cleaning, several preemptive measures can be adopted to curtail odors. The utilization of well-seasoned firewood aids in reducing the production of creosote during combustion. Proper home ventilation plays a pivotal role in facilitating adequate air circulation and minimizing the accumulation of stagnant odors. The installation of a chimney cap or screen proves advantageous, as it thwarts the ingress of animals, debris, and moisture into the chimney—factors that collectively contribute to unpleasant scents.
Should you detect unfamiliar and potent odors emanating from your chimney, it is imperative to address the matter without delay. Engaging a skilled chimney sweep by reaching out to schedule a cleaning and inspection stands as the optimal approach. This step entails not only the elimination of odor-triggering elements but also the identification of any potential problems or damage that might necessitate additional care. Through adopting a proactive stance and upholding the upkeep of a pristine and efficient chimney, you can relish a fragrant and odor-free ambiance throughout the warmer seasons.
Odor Causes
There is an assortment of things that cause chimney odors. The most recognized reasons for the smokestack smells are:
Negative Air Pressure:

air that moves through your chimney; this brings in fireplace smells and chimney odors

Excess Creosote & Soot:

this odor is often described as a heavy smoky smell

Moisture:

unless the fireplace is totally closed and protection measures are taken to stop water interruption, smelly scents can overpower the smokestack and home.

no one wants a smelly home; take care of the smell before it becomes unbearable

Animals (Dead or Alive):

if you don't have a chimney cap or if creatures have bitten through the screen on the smokestack top, it is truly conceivable that animals have moved to the fireplace; creatures cause an assortment of odor issues
How to Remove the Fireplace Smell
Now we know what causes the chimney smell, it is an ideal opportunity to fix the issue. It may seem as there is no hope, making the chimney smell new again isn't excessively troublesome. A chimney inspection and sweep are two great initial steps to any small issue, as it will remove creosote and preclude other normal issues that may have caused the smell. Dried fallen leaves and decaying creature(s) are discovered and removed with a cleaning that eliminates these options as a cause of the smell. Always a smart choice to have a routine scheduled cleaning to ensure there are no dead animals left behind.
In the perfect world, the outside of the smokestack would be waterproof as it could be expected under the circumstances and not permit dampness or moistness into the fireplace shaft. Adding a chimney cap to the fireplace not just forestalls against overabundance dampness in the stack, but it gives a boundary to keep creatures and garbage from falling into the smokestack. Best to have a cap install to lower the amount of moisture trapped inside the chimney.
Other Options to Prevent Foul Chimney Odors:
Close your fireplace damper
Get a fireplace door installed
Get a chimney chase cover
Are you ready to prevent these smells from coming around? Look no further and give Allstar Chimney Sweeps a call to schedule a sweep and inspection today. We are here to serve you and exceed your expectations.
Servicing your chimney does not have to be hard for you. Allstar Chimney Sweep Panama City Florida is here to help you get rid of the stress of maintaining your fireplace and chimney.
You've finally found the right people to satisfy all your chimney and fireplace needs, contact us now!

Facebook
Join our Facebook to stay up to date on the latest news
Instagram
Join our Instagram to stay up to date on the latest news