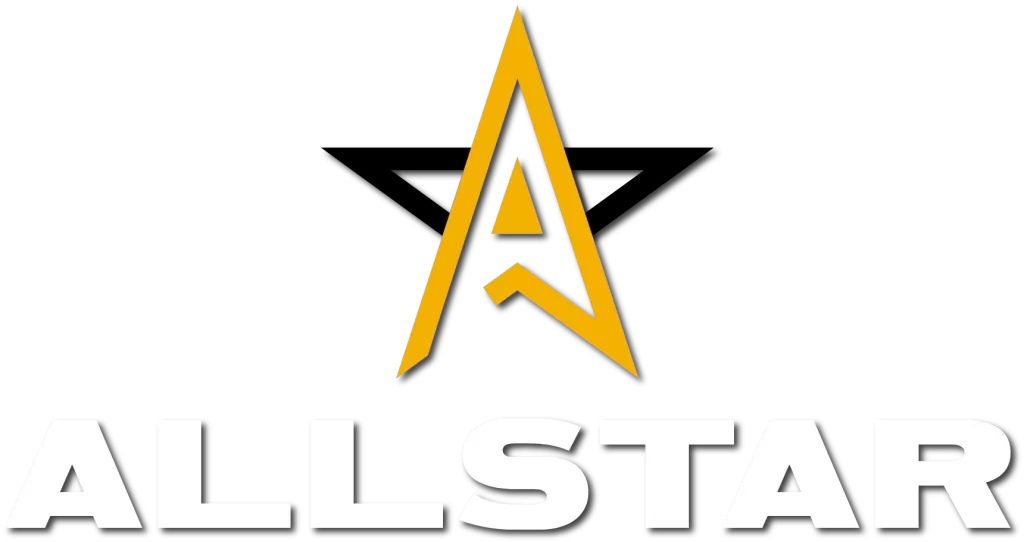 Chimney Sweep Tuscaloosa Alabama
You're here because you've found yourself with a chimney problem. Our technicians will come to your home and perform a tailored service just for you so your chimney problem can be a thing of the past.
Allstar Chimney Sweep Tuscaloosa Alabama
At Allstar Chimney Sweep in Tuscaloosa, Alabama, our dedicated team is committed to ensuring the safety of our community's chimneys. With a combined experience of 100 years, our master technicians bring their expertise to not only enhance the appearance of your chimney but also to ensure it functions without compromising your safety or your home's integrity. We are unwavering in our commitment to delivering top-tier services to all our valued customers.
As you prepare to use your fireplace once more, it's crucial to heed the recommendation of the National Fire Protection Association, which suggests an annual inspection of your fireplace before regular use resumes. This practice ensures your safety and the well-being of your home. While some may assume that their fireplace and chimney remain relatively unchanged within a year, the reality can be quite different.
Sitting atop your residence, your chimney is the most exposed structure, making it susceptible to wind, rain, tornadoes, and hurricanes. Vulnerable points in the chimney's construction can also allow debris, leaves, or even animals to enter.
After enduring a year of diverse weather conditions, your chimney likely requires maintenance. While this may not be the case on every occasion, an annual evaluation by a qualified chimney professional is imperative to ensure your safety and the structural soundness of your home. Components of the chimney that are rusted, broken, or missing can transform your chimney into a potential hazard.
Such issues can result in water damage, affecting not only your chimney but also causing harm to other sections of your home. This damage can foster the growth of mold, leading to respiratory complications, alongside structural damage to your walls and ceilings. Neglecting these problems might lead to an increased fire risk, putting your property and livelihood in jeopardy.
You no longer need to live with uncertainty about the state of your chimney. Allstar Chimney Sweep Tuscaloosa Alabama takes pride in offering same-day availability, giving you the opportunity to regain your peace of mind and ensure your safety. Reach out to us today to restore your faith in your chimney and guarantee the security of your home.
Commonly Requested Services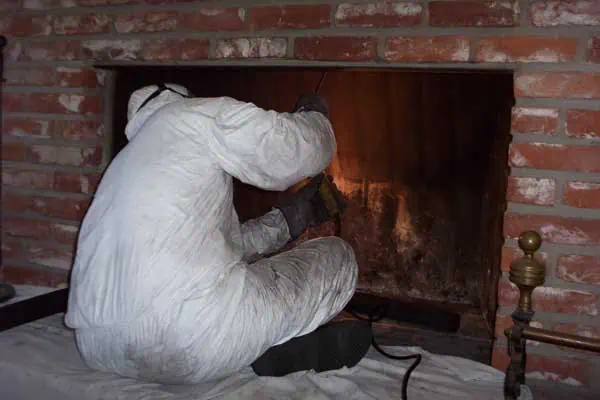 Chimney Sweep
Chimney sweeps play a crucial role in maintaining the longevity of your chimney and ensuring overall safety in your home. By removing soot and creosote, a sweep helps prevent the potentially catastrophic consequences of a chimney or house fire. Moreover, a chimney sweep offers the added advantage of allowing the technician to conduct a thorough inspection of your fireplace and chimney, ensuring that all necessary safety measures are in place. This comprehensive approach further enhances the overall safety of your home.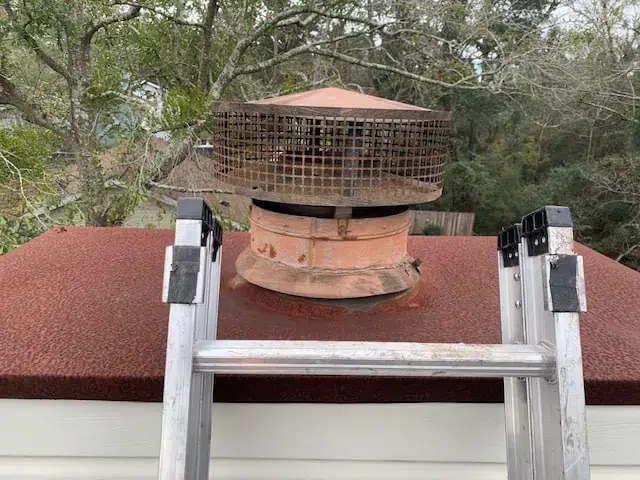 Chimney Repair
When it comes to masonry repairs, no one should have to endure a lengthy and cumbersome process. Allstar takes pride in offering a streamlined two-step approach for masonry repairs. Step one involves your initial inspection, where we assess the situation. Step two involves our technicians promptly returning to your home to carry out the specialized repair plan.
At Allstar Chimney Sweep Tuscaloosa Alabama, we believe in not only delivering quality repairs but also engaging and educating our customers. It's a significant part of our mission to ensure that you are involved in the repair process, understanding the work being done and its impact. We value your satisfaction and strive to provide a seamless experience while addressing your masonry repair needs.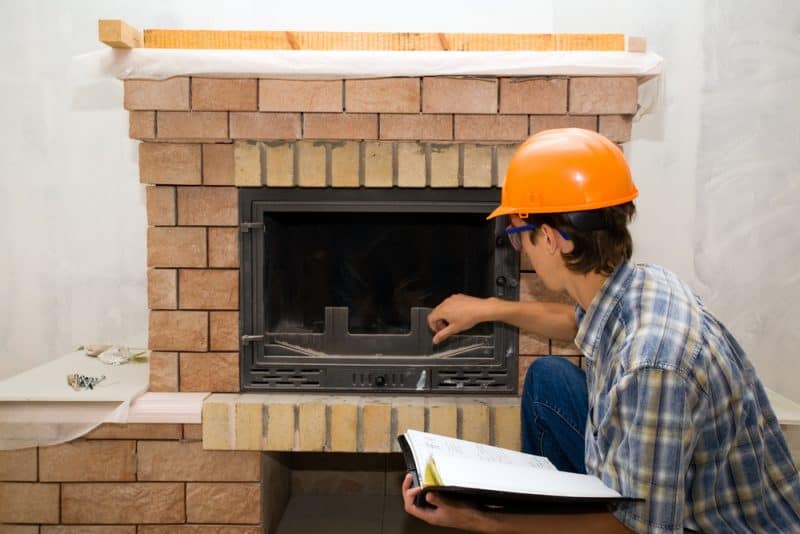 Chimney Inspection
Inspections are sought by individuals for various reasons, as everyone has unique needs. Some may encounter problems like water leaks or unpleasant odors, while others may be involved in home transactions, renovations, or improvements. Regardless of the reason behind your inspection, Allstar Chimney Sweep Tuscaloosa Alabama is here to assist you. With over 30 years of experience, Allstar Chimney Sweep Tuscaloosa Alabama has developed an inspection process that encompasses a comprehensive assessment of every aspect of your chimney. Rest assured, we have you covered.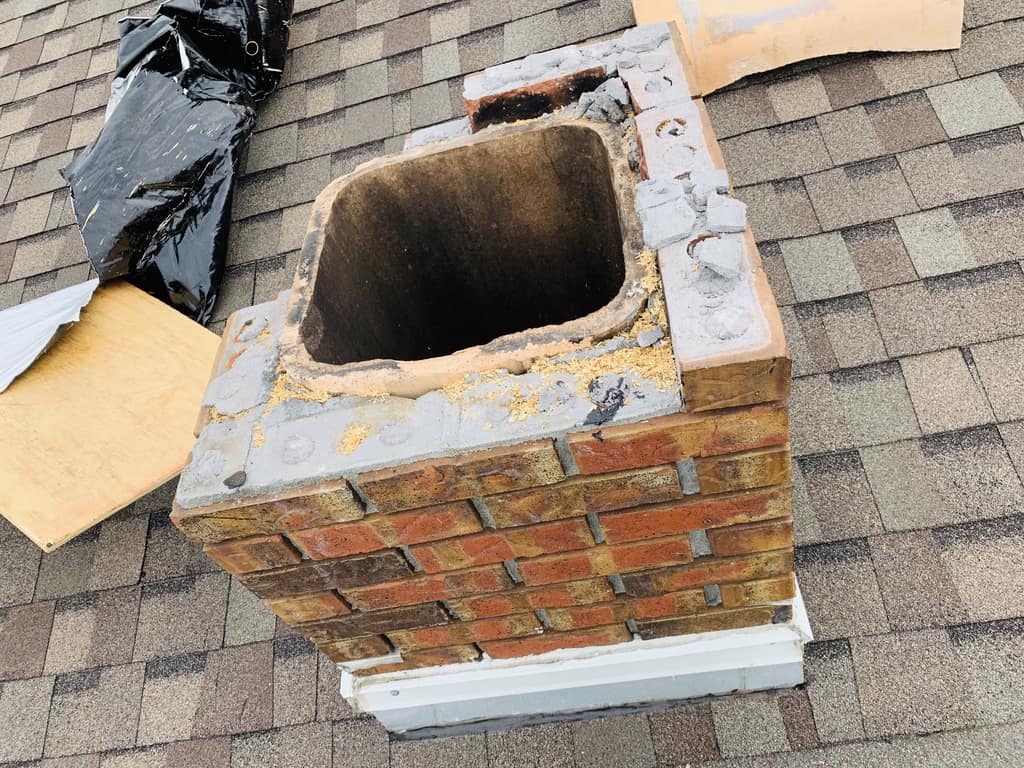 Signs You Need Your Chimney Repaired
There is always a debate on if a chimney is beneficial to a home or not. Chimneys provide the home with warmth and safety for the occupants. It directs noxious gases, heat, and fumes safely out of the home. These will never be a concern with a chimney that has proper maintenance.
Your family is at risk for a house fire or carbon monoxide poisoning with a faulty or damaged chimney. With these risks, it is crucial to schedule routine chimney inspections and sweeps. This will not only keep your chimney in proper working condition, but, also catch needed repairs before they turn into a rebuild. Inspections, maintenance, and repairs keep large issues at bay.
Chimneys may appear robust and durable to stand the test of time, but that is not the case. The proper maintenance will prolong the lifespan and withstand the harsh natural elements over the seasons. It is important for professionals to tend to the chimney services for safety and efficiency. Below are some signs that your chimney needs to have repairs done.
White Staining
Noticed white discoloring on the chimney exterior walls? It is due to excessive moisture and a sign of moisture damage. It may appear as harmless discoloration but if let untreated, it can cause premature deterioration on your chimney.
This problem cannot be solved through a mere cleaning of the surface. A chimney contractor will not only clean the surface but also will coat the brick surface with a water-resistant sealant to protect your chimney. A good sweep will advise you, the homeowner, to waterproof your chimney surface since it is the only solution against white stains to appear and other moisture problems.
Rusted Damper & Firebox
Moisture and water are chimney's worst enemies. They're detrimental to a chimney's structural integrity. Therefore, a rusted damper and fireplace are signs of trouble and an imminent need for a professional to repair them.
Water Leaks
As previously mentioned, water and moisture are dangerous to your chimney. This is why it is important to defend against chimney leaks. Chimney leaks can be caused by cracks in the crown, missing or defective chimney caps, ineffective flashing system, or word-down mortar. Chimney leaks through the flashing, the water can cause significant damage to the wood structures in the home.
If the chimney cap is old or deteriorated, then water will seep through the cracks causing havoc in the flue liners and the structure of the home.
Faulty Mortar Joints
Damaged mortar joints are sure signs that the chimney needs urgent repair. If not replaced as soon as possible, the broken mortar will become exposed to high moisture levels putting the chimney at risk of collapse. Damaged mortar is a nuisance during the winter since the failing mortar joints are highly vulnerable to moisture penetration.
Any moisture will freeze inside the bricks and mortar, during the summer, the ice will thaw causing larger cracks in the process. The best defense is to ensure the brick and mortar are safe before winter strikes through a pre-winter inspection. This will lower the need for difficult and costly repairs during winter.
Broken Clay Tiles in Firebox
The flue liner is the engine of the chimney. It keeps the chimney working by channeling out heat from the firebox, smoke, and gases out of the home. If the traditional liner is made of clay, you may find pieces of broken clay tiles piling up inside the firebox.
Our professional chimney sweeps will examine the condition of the chimney liner during the annual inspections. Because chimney liners tend to be costly to replace, make sure yours has a lifetime warranty.
Chimney Spalling
Another sign is spalling. Spalling is bits of concrete, bricks, or stones around the bottom of the chimney. Simply means that your chimney is falling apart piece by piece. Contact a chimney expert immediately or risk having the chimney tumble to the ground.
The expert will remove all damaged bricks or stones and repair the damaged parts with a fresh mortar and new bricks or stones. To ensure the bricks and mortar do not fall victim to moisture, they will add waterproof sealant.
Chimney Replacement
In the case of severe damages, the chimney may need to be replaced entirely. This is often a necessity when the chimney has deteriorated to the point there is a structural liability for the home. A leaning chimney can only be solved through a complete rebuild and replacement to avoid a collapse since the base is not stable enough to support the structure.
Allstar is here to help. Our more than qualified and highly skilled technicians are here to bring a sense of clarity knowing your home is safer with annual inspections and needed repairs.
Servicing your chimney does not have to be hard for you. Allstar Chimney Sweep Tuscaloosa Alabama​is here to help you get rid of the stress of maintaining your fireplace and chimney.
You've finally found the right people to satisfy all your chimney and fireplace needs, contact Allstar Chimney Sweep Tuscaloosa Alabama now!

Facebook
Join our Facebook to stay up to date on the latest news
Instagram
Join our Instagram to stay up to date on the latest news