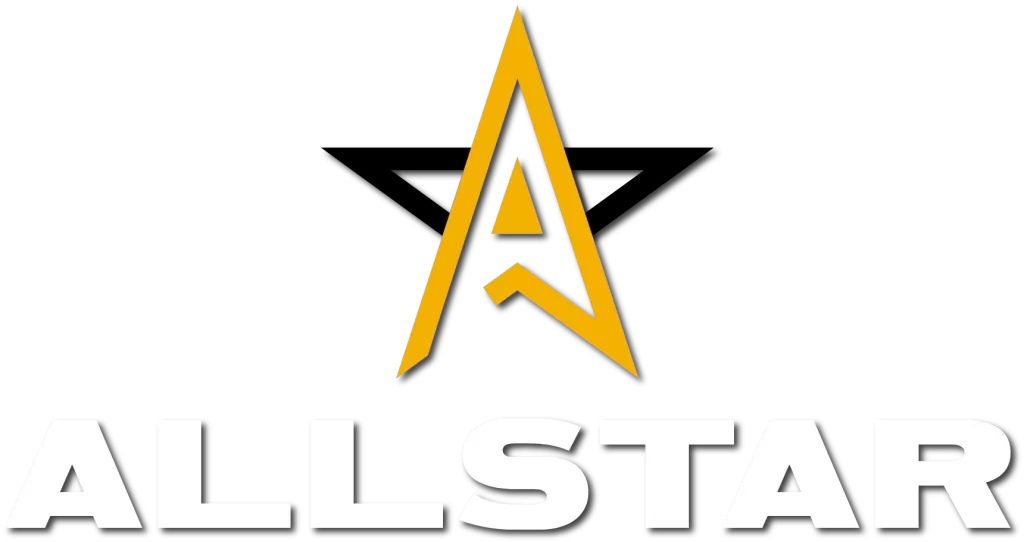 You're here because you've found yourself with a chimney problem. Our technicians will come to your home and perform a tailored service just for you so your chimney problem can be a thing of the past.
Allstar Chimney Sweep Slidell
Allstar takes immense pride in being Slidell's trusted local chimney sweep service. With a wealth of experience spanning over three decades, Allstar Chimney Sweep in New Orleans, Louisiana, stands as the go-to destination for addressing all your chimney and fireplace needs. We deeply understand the paramount importance of your family's safety and the protection of your home, motivating us to approach our work with unwavering dedication.
Our seasoned technicians employ top-of-the-line equipment to ensure that your chimney and fireplace not only maintain their optimal functionality but also present their finest appearance. From thorough chimney inspections to repairs, installations, and a wide range of services, our knowledgeable team is committed to delivering exceptional customer service at honest and affordable rates. Your safety and satisfaction rank highest on our list of priorities. Reach out to the skilled professionals at Allstar Chimney Sweep Slidell to promptly schedule an inspection!
Sitting atop your residence, your chimney stands as the most exposed facet of your home. This leaves it vulnerable to the elements, including wind, rain, tornadoes, and hurricanes. In some instances, your chimney might possess weak points that permit the ingress of leaves and other debris. These same vulnerabilities could also serve as entry points for animals.
Complications like these can lead to water damage, affecting not only your chimney but also other sections of your abode. This scenario can foster mold growth, resulting in respiratory issues and causing damage to your walls and ceilings. Ignoring these issues could even pose a serious threat when using your fireplace.
You need not continue grappling with uncertainties concerning your chimney. Allstar Chimney Sweep Slidell is proud to offer prompt same-day availability, affording you the opportunity to regain both your time and a sense of security. Make the call today, allowing us to assist you in reestablishing your confidence in your chimney and the overall safety of your home.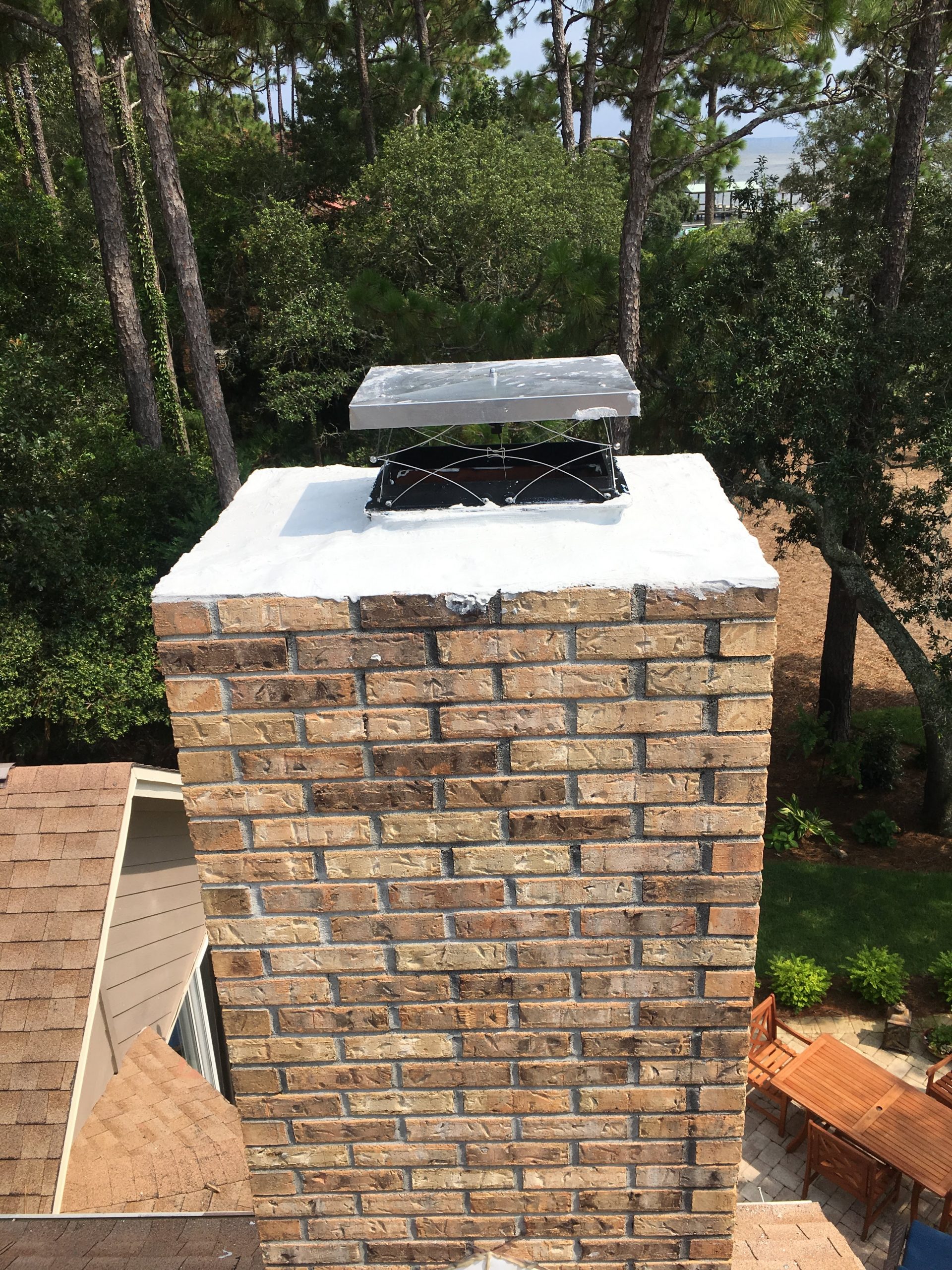 Should A Brick Chimney Be Sealed?
Having grown up in the southern states, one learns the importance of carrying an umbrella or rain jacket at all times. The region spanning from Mobile, Alabama to the Florida panhandle experiences even more rainfall than Seattle, Washington. Areas from Mobile to around Tallahassee are particularly vulnerable to direct hurricane impact. In this part of the country, rain is most welcomed by farmers. To prepare for adverse weather, homeowners are supplied with pre-cut boards to cover each window. Additionally, local stores offer sandbags for purchase to prevent water infiltration into structures.
Residents in this region have grown accustomed to the prevailing weather conditions and have acquired the knowledge to properly maintain their homes. Regrettably, chimneys often fall victim to neglect, but taking proactive maintenance measures could save your chimney from such a fate. Below, we delineate various types of chimneys.
Masonry
Masonry chimneys, frequently known as brick chimneys, are crafted using a combination of masonry and metal components. These components encompass materials like mortar, brick, concrete, concrete blocks, stone, flue tile, steel, and cast iron. Most masonry chimneys consist of a mix of these materials, often incorporating multiple types. However, the majority of these materials are susceptible to the adverse effects of direct water exposure or infiltration.
Except for stone, the rest of the materials tend to deteriorate more rapidly when exposed to extended water contact. Generally, masonry materials undergo quick degradation due to repetitive cycles of freezing and thawing. This phenomenon occurs when water permeates the materials, freezes, and expands, causing stress. Furthermore, water within the chimney can lead to rust formation on steel and cast iron components, ultimately compromising or corroding these metal parts.
Prefabricated
Prefabricated chimneys are constructed before the initiation of home installation or construction. This method is increasingly favored for incorporating fireplaces into homes. Prefab chimneys function similarly to masonry chimneys but come with a notably lower cost. However, there exists a distinct design difference between the two approaches.
They provide an alternative for ventilating a wood-burning fire from the fireplace and are crafted using sheet metal, as opposed to the hefty masonry. However, they still entail comparable maintenance responsibilities and come with a few drawbacks.
Water Prevention and Masonry Chimneys
Sitting atop the chimney structure is a chimney cap, also known as a rain cover. This serves as a cost-effective precaution that homeowners can adopt to prevent water infiltration and damage to the chimney. Chimney caps are considered vital components for enhancing chimney safety and preventing harm. According to Underwriters Laboratories (UL), a chimney lining system must include a chimney cap.
The presence of a chimney cap offers additional advantages as well. These caps are designed robustly to effectively block the entry of birds and various animals, deterring unwanted habitation. Furthermore, chimney caps serve as spark arrestors, effectively halting sparks from landing on the roof or adjacent flammable materials. An effectively crafted chimney crown should consist of a blend based on Portland cement and be cast or formed in a manner that extends over all sides of the chimney by a minimum of two inches.
What to Expect During a Chimney Inspection
Your home embodies warmth and pride, and your fireplace should seamlessly contribute to that ambiance. Fireplaces are sources of comfort and coziness, especially during the fall and winter months, emanating warmth through their open fires. However, just like any other component of your residence, your chimney and fireplace system require consistent maintenance. By regularly tending to their upkeep, you ensure their proper and secure functioning.
Scheduling a sweep and inspection is crucial in unveiling the concealed intricacies of your chimney system. This process helps identify necessary repairs, eliminate blockages, and remove potentially flammable materials. Given this, a few pertinent questions come to the forefront.
The Three Levels of Chimney Inspections
Level 1:
A Level 1 chimney inspection is the standard base inspection. The chimney technician will examine the chimney to ensure that there are no structural issues, obstructions, or damage to the chimney system. This inspection covers the easily accessible areas of the chimney exterior, interior, and connections. A Level 1 inspection does not require specialized tools.
Level 2:
Level 2 inspections are required when a change occurs within the chimney system. Such changes can include change of fuel type, shape or material in the flue (such as lining). Adding or replacing an appliance will also require an inspection. Also, this level is mandatory when selling or transferring a property. Malfunctions and damage caused by external factors such as extreme weather or building or chimney fires also call for a Level 2 inspection.
There is no need for specialty tools to perform a Level 2 inspection. However, it does include an internal visual inspection performed with video scanning or other means.
Level 3:
A Level 1 or a Level 2 inspection may reveal hidden hazards. In this case, a Level 3 inspection will be required. Level 3 inspection involves specialized tools and may require the removal of some of the building or chimney to access problematic areas.
Annual inspections ensure that your chimney system is operating properly.
Looking to have a sweep and inspection done? Look no further, Allstar Chimney Sweep is here to provide you with high-quality service and experience.