The Professionals
A chimney soot remover's role in ensuring the safety of your home and its occupants is immense. This may not be all that apparent, but it's true. Every year, damage worth hundreds of millions of dollars is caused by house fires that occur due to clogged chimneys. If most of these people had carried out due diligence and hired the services of a professional chimney soot remover, they would most likely have been spared the immense damage they suffered.
To Prevent House Fires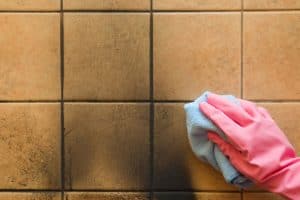 When there is a buildup of creosote, a highly flammable, tar-like chemical that is caused by the burning of wood, your chimney is subject to a fire. It's very important to get an annual chimney cleaning to avoid chimney fires caused by creosote and soot buildup. Considering that house fires caused by clogged chimneys can also prove to be fatal, it's crucial for one to hire the services of a professional chimney soot remover like AllStar Chimney Service.
To Save Money on Your Electricity Bill
The reasons for hiring a professional chimney soot remover are not restricted to preventing house fires. A professional chimney soot remover will always do a good job of cleaning a fireplace and chimney, thereby ensuring that there is more efficient heating, which in turn means a reduction in one's heating bill. So, if you are avoiding hiring a professional chimney soot remover, you may end up paying for it through your electricity bill anyway.
They Will Have the Proper Tools
A professional chimney soot remover will make their inspection, and then follow it up with a precise cleaning drill. These precise cleaning drills will require many professional tools and chimney cleaning solutions. The tools that the professional chimney soot remover will need to properly clean are very expensive. To avoid the risk of fires or other types of damage, you must have your chimney cleaned with these proper tools.
How to Hire a Professional Chimney Soot Remover
The best way to make sure that you are hiring a professional is to check their company ID or their business card. Unfortunately, there are no regulations that require any qualifications to call yourself a chimney sweep, so be wary of who you hire. It's important to ask your chimney sweep a lot of questions. A professional chimney soot remover company will have well-trained staff who respond politely and courteously to customer queries. If at any time they appear to be unsure of what to do as you ask your questions, you might want to reconsider hiring them.
Apart from the above, you should check the reviews from the company's previous customers. These reviews will give you a great idea if they are professionals, or if they are scams. If people swear by this company, you should trust that they are the real deal.
Another thing that you might want to check is whether the chimney soot remover you are considering is insured for any damage or injury that might occur during the chimney cleaning process. If they are not insured, you shouldn't hire them, unless you are willing to bear the costs of any property damage, or even an injury to the chimney soot remover. Once you are convinced you have hired the right people, you can look forward to your fireplace and chimney being given a new lease on life, thanks to a good job done by the chimney soot remover.
Given below is a summary of the points you need to be careful about when hiring a chimney sweep:
Check the ID or business card of the chimney soot remover.
See if their demeanor is that of professional and well-trained chimney soot removers.
See if they carry out an inspection and go about their job with self-assuredness.
Check their online reviews.
Make sure they have insurance.
The thing about chimney soot removal is that this needs to be done regularly. In fact, an annual inspection and cleanup is even mandatory. With that being said, people often postpone this important job, which is rather silly, as this can have catastrophic consequences. It is far better to take stock of the situation and requisition the services of a professional chimney soot remover.
There's nothing more cheerful than a well functioning fireplace spreading cheer and goodwill in one's home in the colder seasons. However, a clogged fireplace and chimney can dampen that spirit. You owe it to yourself that you have a warm and cheerful home all winter and the only way to ensure that is to get in touch with a chimney soot remover. The above tips will help you do just that.
If you would like to know more about the chimney soot removal process,  please fill out this form.