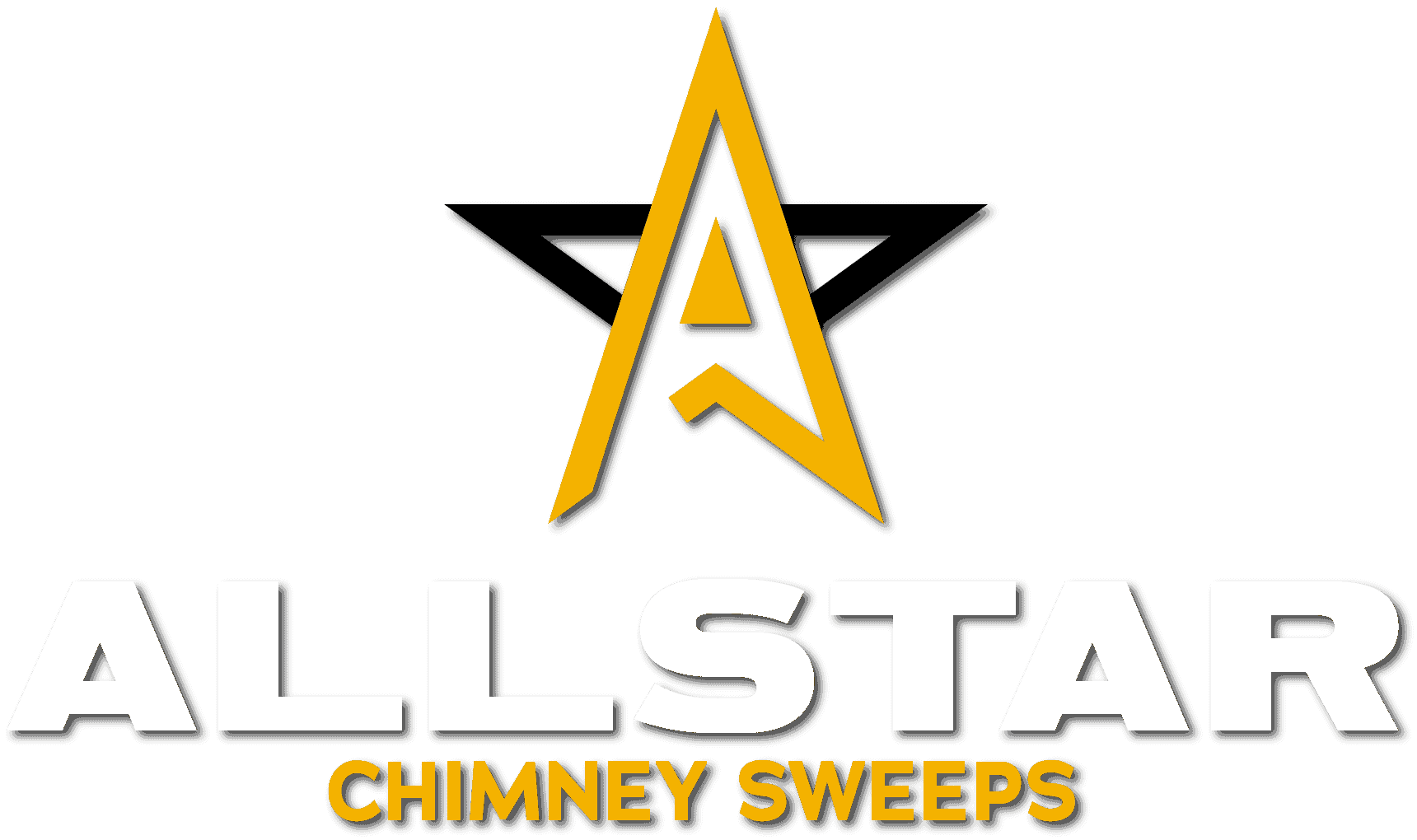 Chimney Sweep Leeville,
(337) 548-4033
Allstar Chimney Sweeps is fully equipped to address all your chimney and fireplace needs in Leeville. For a comprehensive list of our services, please refer to the Services menu located at the top of your screen. If you have any inquiries or require assistance, you can reach us at (337) 548-4033 or visit our contact page. We are eager to provide any help we can and become your trusted chimney sweep.
The Allstar Team is dedicated to delivering industry-leading precision in our services. Our mission is to establish strong and lasting relationships with our clients because we consider it a privilege to be your chosen chimney sweep. To achieve this, we go above and beyond to exceed your expectations and provide the highest quality service among chimney sweeps in Leeville. We understand the importance of keeping you informed, and we will ensure that you are always kept updated on the progress of our work. Let us take care of all your chimney problems and provide effective solutions.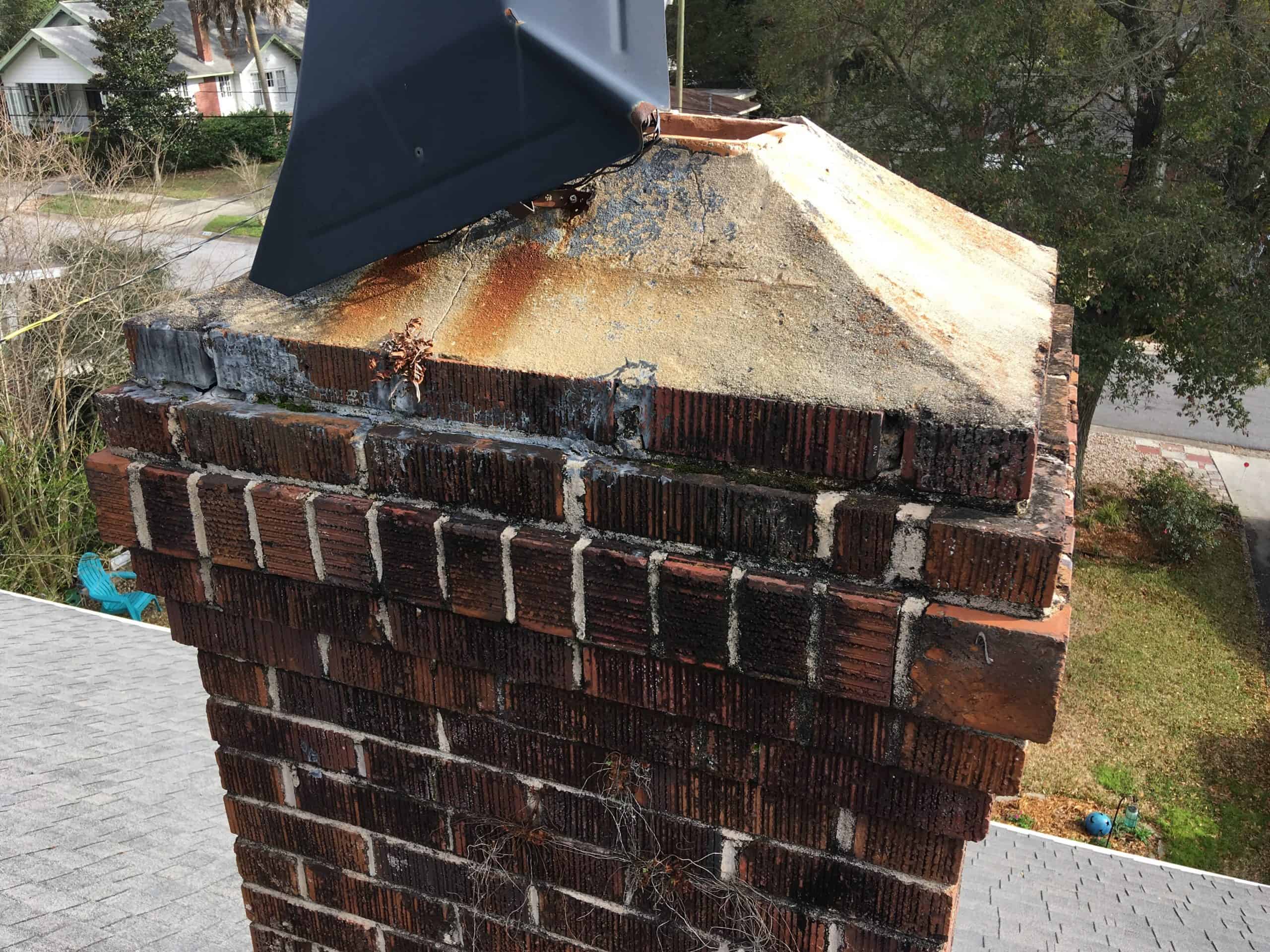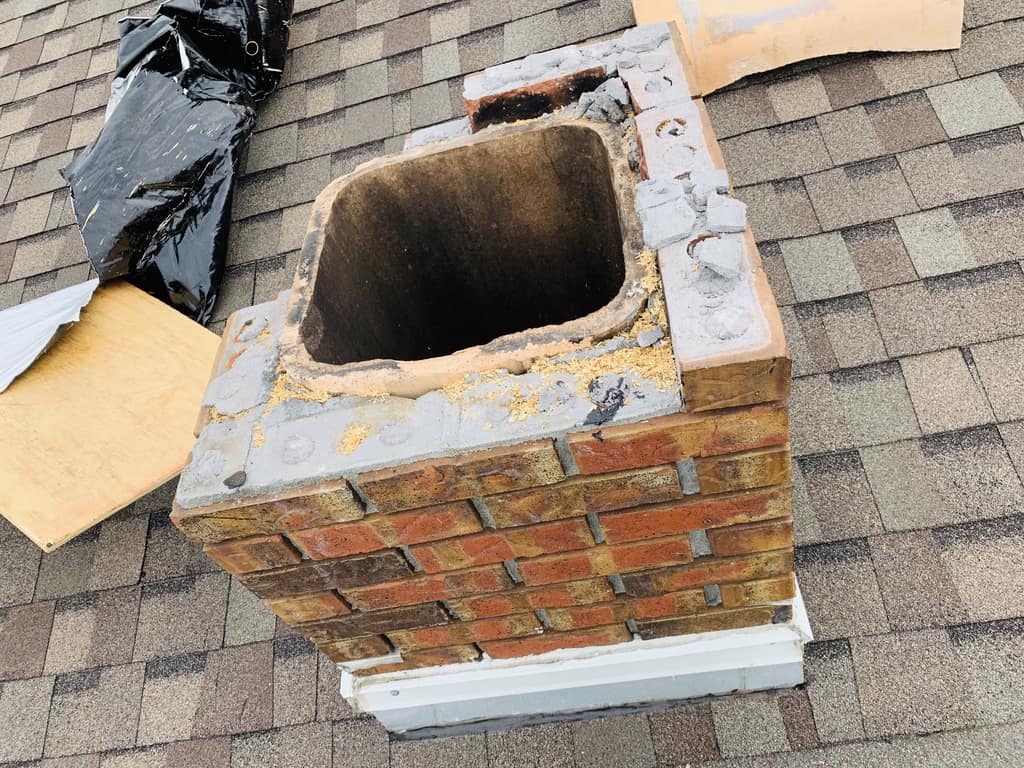 Signs You Need Your Chimney Repaired
The ongoing debate regarding the benefits of having a chimney in a home has brought forth various perspectives. Nevertheless, it is undeniable that chimneys provide warmth and safety to the occupants by effectively directing noxious gases, heat, and fumes out of the house. To ensure these advantages, proper chimney maintenance is crucial.
A faulty or damaged chimney puts your family at risk of house fires and carbon monoxide poisoning. Therefore, it is of utmost importance to schedule regular chimney inspections and sweeps. These proactive measures not only maintain your chimney in optimal working condition but also enable the detection of necessary repairs before they escalate into major issues that may require a complete rebuild. Addressing inspections, maintenance, and repairs promptly can help prevent the emergence of significant problems.
Despite the appearance of strength and durability, chimneys require regular maintenance to extend their lifespan and withstand the harsh elements of different seasons. It is essential to rely on professionals for chimney services to ensure both safety and efficiency. To assist you in recognizing when your chimney may need repairs, here are some signs to be aware of.
White Staining
Have you noticed white discoloration on the exterior walls of your chimney? This is typically caused by excessive moisture and serves as a sign of moisture damage. Although it may initially appear harmless, if left untreated, it can lead to premature deterioration of your chimney.
Cleaning the surface alone will not solve this problem. It is necessary to engage the services of a professional chimney contractor who will not only clean the surface but also apply a water-resistant sealant to protect your chimney's brick surface. A knowledgeable chimney sweep will recommend that you waterproof the chimney surface as it is the most effective solution to prevent the occurrence of white stains and other moisture-related issues.
Rusted Damper & Firebox
Moisture and water pose significant threats to the structural integrity of a chimney. If you notice a rusted damper and fireplace, these are clear signs of trouble and indicate the urgent need for professional repairs.
Water Leaks
As previously mentioned, water and moisture pose a significant threat to the health of your chimney. Safeguarding against chimney leaks is vital. These leaks can stem from several factors, including cracked crowns, missing or damaged chimney caps, insufficient flashing, or deteriorating mortar. When water infiltrates through compromised flashing, it has the potential to inflict substantial harm on the wooden structures within your home.
If your chimney cap is aged or in poor condition, water can penetrate through its cracks, resulting in issues with the flue liners and compromising the overall structural integrity of your home. It is essential to promptly address these concerns to prevent further damage.
Faulty Mortar Joints
Cracked or damaged mortar joints serve as clear indications that immediate chimney repairs are necessary. If left unattended, the deteriorated mortar will be exposed to high levels of moisture, putting the entire chimney at risk of collapse. Particularly during the winter months, the compromised mortar joints are highly susceptible to moisture penetration, making the situation even more critical.
When moisture enters the bricks and mortar and subsequently freezes, it expands, leading to further cracking and deterioration. As the ice thaws during the summer, larger cracks can develop. The most effective preventive measure is to conduct a pre-winter inspection to ensure the brick and mortar are in good condition. By addressing any issues beforehand, you can significantly reduce the need for extensive and costly repairs during the winter season.
Broken Clay Tiles in Firebox
The flue liner plays a crucial role in the functioning of the chimney, as it directs heat, smoke, and gases out of the home. If your chimney has a traditional clay liner, you may notice broken clay tiles accumulating inside the firebox.
During our annual inspections, our skilled chimney sweeps thoroughly assess the condition of the chimney liner. It's important to note that replacing chimney liners can be expensive, so it's advisable to ensure that your liner comes with a lifetime warranty for added peace of mind.
Chimney Spalling
Spalling, characterized by the presence of loose bits of concrete, bricks, or stones around the base of the chimney, indicates a serious problem. It signifies that your chimney is deteriorating and disintegrating gradually. It is crucial to contact a chimney expert without delay to prevent the risk of the chimney collapsing.
An experienced chimney professional will promptly assess the situation, removing any damaged bricks or stones and repairing the affected areas using fresh mortar and new materials. To protect the newly repaired structure from moisture damage, they will also apply a waterproof sealant. This comprehensive approach ensures the stability and longevity of the chimney.
Chimney Replacement
If the damages to the chimney are extensive, a complete replacement may be necessary. This becomes crucial when the chimney has deteriorated to the extent that it poses a structural risk to the home. A leaning chimney, for example, requires a complete rebuild and replacement to prevent a potential collapse, as the unstable base cannot adequately support the structure.
At Allstar, we are here to assist you. Our team of qualified and highly skilled technicians is dedicated to providing annual inspections and necessary repairs to ensure the safety and security of your home. You can rely on us to bring you peace of mind, knowing that your home is in capable hands.
Professional Chimney Services
Providing quality service for over 30 years

Chimney Sweeping
Our chimney technicians are experts when it comes to cleaning your chimney. We remove hazards such as soot and creosote, ensuring your fireplace is clean and ready to burn.

Chimney and Fireplace Inspections
At Allstar, chimney safety is a priority. We perform comprehensive inspections so you can enjoy your fireplace system with peace of mind. 

Masonry Repair
Damaged masonry is an eyesore, but it is also dangerous. Our chimney technicians are skilled in repairing masonry chimneys and ensuring your chimney system is safe to use.
What Exactly do we do so Well?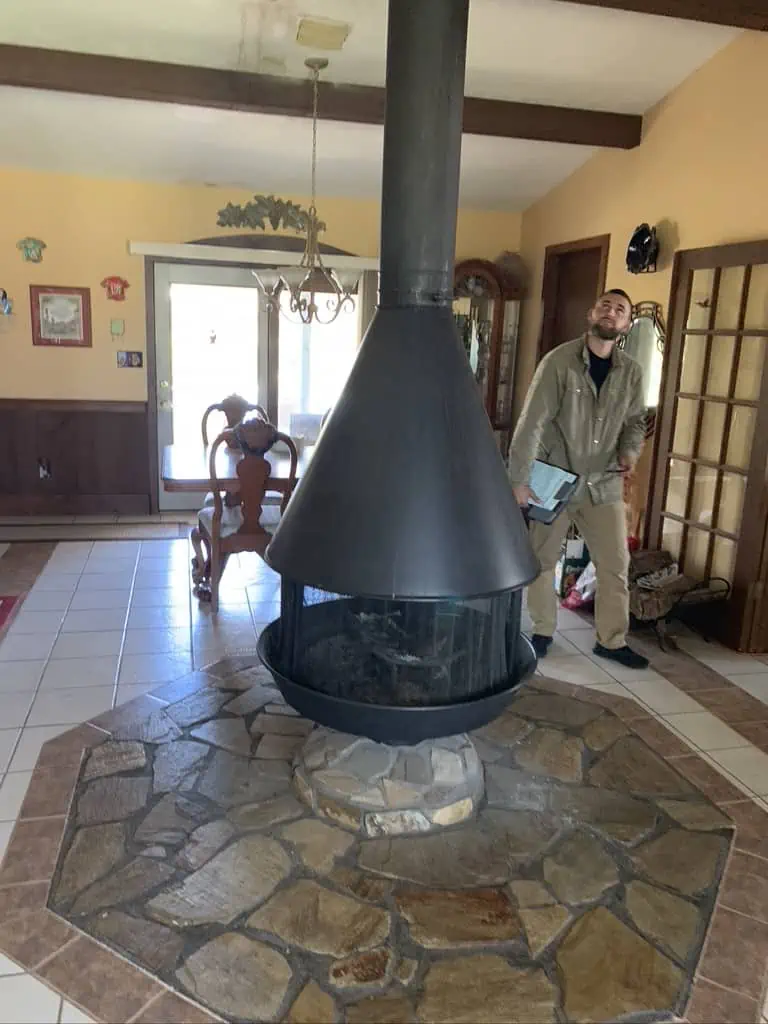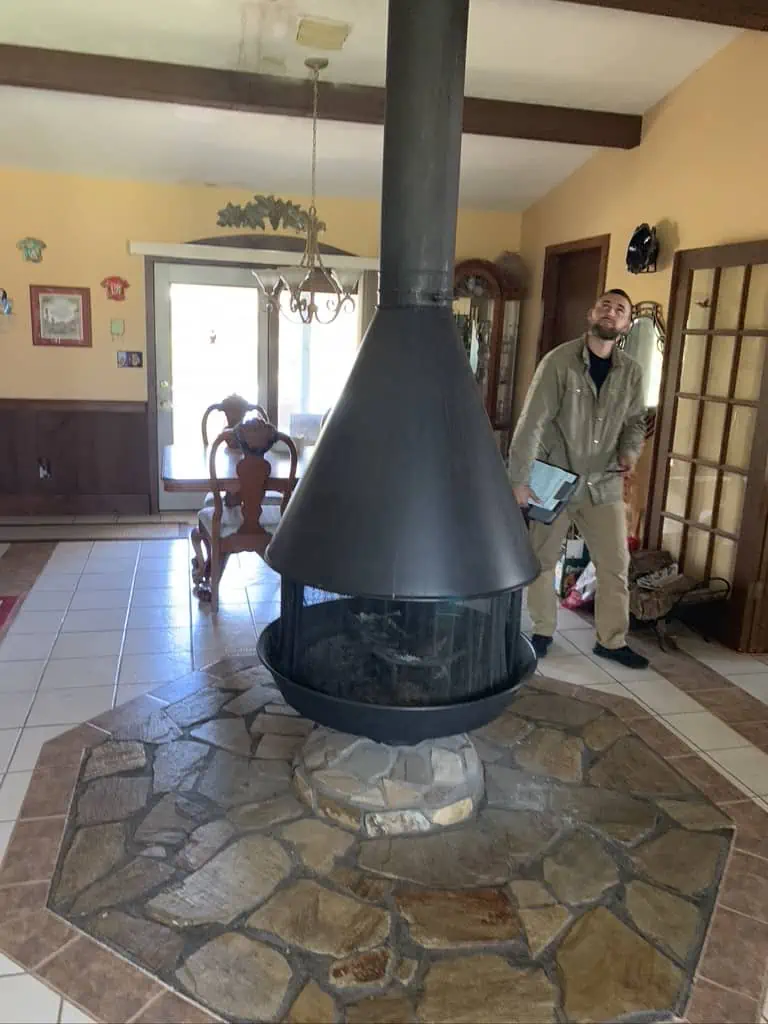 So you are looking to get your chimney swept… What exactly should you expect? A huge mess? A two-hour drag? Something quick and easy that you don't have to pay too much mind?
The Visit
Likely the sweep will first come to check and prepare the area for sweeping. They they proceed to clean out the chimney of any residue left from use, as well as water and possibly animal debris. Then a quick and procedure primarily based on inspecting the chimney for any issues before informing the customer of any repairs they may need done.
The average chimney sweep should take around an hour, though a longer slot may be scheduled just in case something goes wrong or the chimney just needs that extra time to get cleaned out. When the visit is done however, everything should be cleaned up and you should not be able to even tell that a chimney sweep was there.
The Tools of the Trade
Sadly there is likely to be a mess if you use your chimney and only get it swept once per year. However, there should not be too much worry about your hand as the sweepers likely will come with a vacuum on hand to get up anything that falls loose.
As for what will be falling, likely soot and tar, often time creosote, as the sweep goes and brushes it out, the sweepers use metal bristled brushes attached to long rods to scrap the settlement off the inner walls. They will also be outfitted in gloves, goggles, and masks to protect themselves from soot and ash.
The sweeps also will have some actual technology on them. While the brushes may be motorized, it can be hard to get a good look into a chimney with just the human body. So they may bring cameras and other inspection equipment to check for weathering, leaks, or any obstructions within the chimney.
They likely will also bring mats to put down so as not to stain any carpet. This is just for the customer's satisfaction and to help ease cleaning as some of the stuff scrapped out that lands in the fireplace may be toxic.
The Obstacles
There are many things a chimney sweep may find and many ways they may go about the sweep. Some go up from the flue and others down from the access, with the primary goal just being to clean those bits of any residue or grime that may have settled upon them.
They are also trained to handle animals, who often find chimneys an ideal location due to being protected from the elements, dark, closed off, and usually quiet. The sweepers will be able to remove these animals safely and dissuade them from returning.
While not the primary goal, a sweeper will also inspect the entire chimney for any engineering needs. They may not have the tools on hand to address the issues—especially if the problem is due to water damage—but will inform you of anything they find and how it is best dealt with. This can range from just needing a part replaced or a new lining to rebuilding a massive chunk of the chimney.
Sootmaster's Promise
We at Sootmaster offer full sweeps, as well as inspections, repairs, and installations. So if you get a sweep and they identify anything wrong. It's a simple as booking another appointment. Yyou can trust us to come back later and fix it at your nearest convenience.
Contact AllStar Chimney Sweep

Facebook
Join our Facebook to stay up to date on the latest news
Instagram
Join our Instagram to stay up to date on the latest news