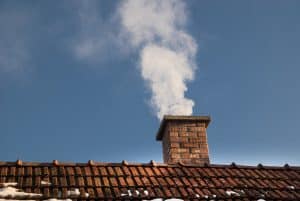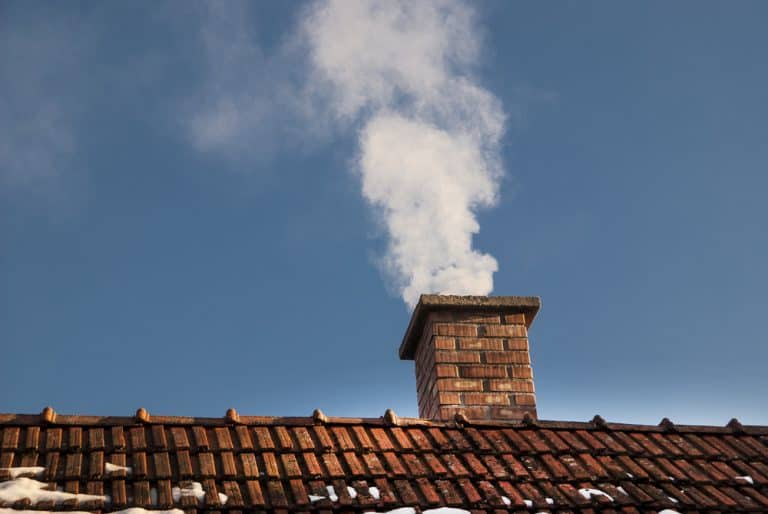 Your chimney flue is an important part of the fireplace and arguably one of the most important parts of the home to keep an eye on. The chimney flue is exposed to the worst type of fumes from all your fires. Since it acts as the passageway for the smoke to the outside, it tends to build-up residue after some use. This residue, often called soot or creosote by professionals, is harmful to your chimney as well as the health of your family members. So, you need to have it addressed as soon as possible. Here are the top reasons why chimney flue cleaning is important.
Why Chimney Flue Cleaning is Important?
Your Chimney Flue Should be Well-Maintained
Chimney flue cleaning is essential for having a well-maintained fireplace chimney setup. The fumes that pass through your flue will eventually erode its lining and it will have to be replaced. If you are buying a previously owned home, then the chimney inspection will tell you what is needed. If the flue has not been cleaned then it can degrade and so, you should get chimney flue cleaning done as soon as possible.
Your Family Will Not Have to Bear Health Risks
There is nothing quite like spending time with the family in front of a warm crackling fire. But this dream experience can turn into a nightmare if you do not keep a proper eye on the maintenance. In any kind of indoor fire, the risk of carbon monoxide poisoning is a real possibility if proper ventilation is not provided for the fumes. Mostly, this happens when there is a blockage in the flue caused by creosote build-up. Needless to say, getting proper chimney cleaning from professionals is highly recommended in order to avoid a tragic outcome.
Your Property Will Not Be at Risk of Fire Damage
Creosote has the unique property of becoming flammable enough to start chimney fires if it builds up beyond a point. Despite this being standard industry knowledge among chimney flue cleaning experts, chimney fires are shockingly commonplace. This only shows that homeowners who use fireplaces and chimneys are not aware of this and their negligence could cause serious property damage. A routine chimney flue cleaning session could almost entirely eliminate this threat.
Increase Your Fireplace's Heating Efficiency
Your chimney flue is directly above the fireplace and in case of creosote build-up, it can leak the residue onto your fireplace. When you add the soot in your fireplace from previous wood burning, this could become a cause for getting less heat over time from your fireplace. Even though it might be useful to use some ash and seasoned wood to get a decent fire going, it will quickly lose its efficiency if not cleaned regularly. So, getting a chimney flue cleaning service along with fireplace cleaning is recommended if you want to get warm fires with minimum smoke during the winter months.
If you are new to fireplace and chimneys, then you might want to get started on the best foot. The easiest way to do this is to simply hire a chimney flue cleaning company. The expert they send will be able to tell you some very important details on how to setup your fireplace and how to use it with caution.
Get the Professionals to Look After Your Chimney
If you are looking for the best chimney flue cleaning in town, there is no better company than All Star Chimney Sweep. We can give you the very best the market has to offer at an unbeatable price. Fill out the form below for details and get professional chimney flue cleaning services for your home!